As the followers of our facebook page already know, we went to the biggest European skateboard trade show, the Bright, last week. Needless to say that it was very interesting. Thanks again to all the guys of the different brands. Bellow you find a small selection of products that will release in 2012 and that we considered postworthy.
VANS Stage 4: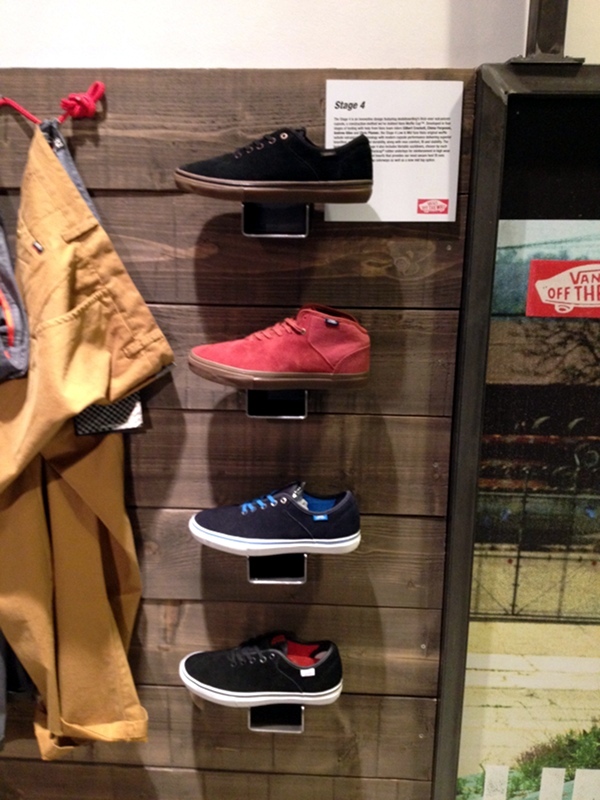 One of the oldest -if not the oldest- skate shoe brands out there surprised after years of sticking to the classics with a technical but still subtle model. The Stage 4 features the new "wafflecup" sole, an almost one-piece upper and new sunken eyelets.
Converse KA1 vulcanised: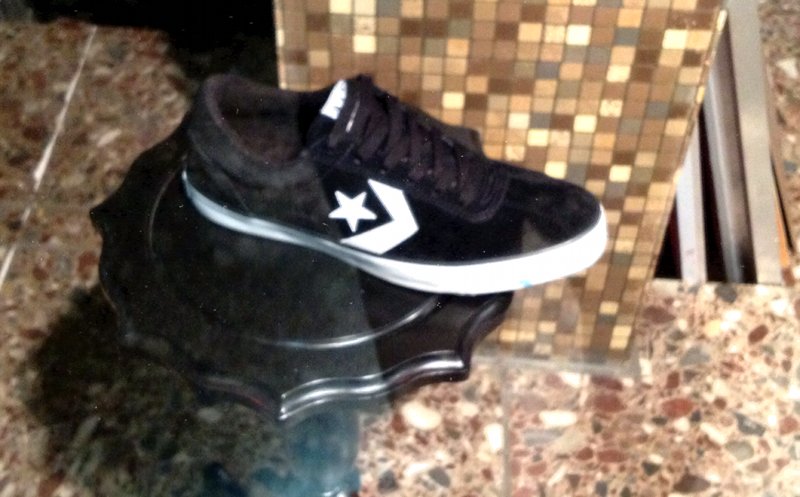 Cons has an equal approach as Vans: stick to the classics and keep it low-tech. Again, this brand tries something new in 2012 with a new vulcanised sole unit. Same pattern, different rubber mixture for more grip and a bright, baby-blue color. One of the first models to adopt it is the KA1 vulc, as seen in the picture (please excuse the bad quality…). Furthermore, the KA1, Kenny Andersons original model, has been redone and features an improved cupsole in fall 2012.
adidas Lucas Puig: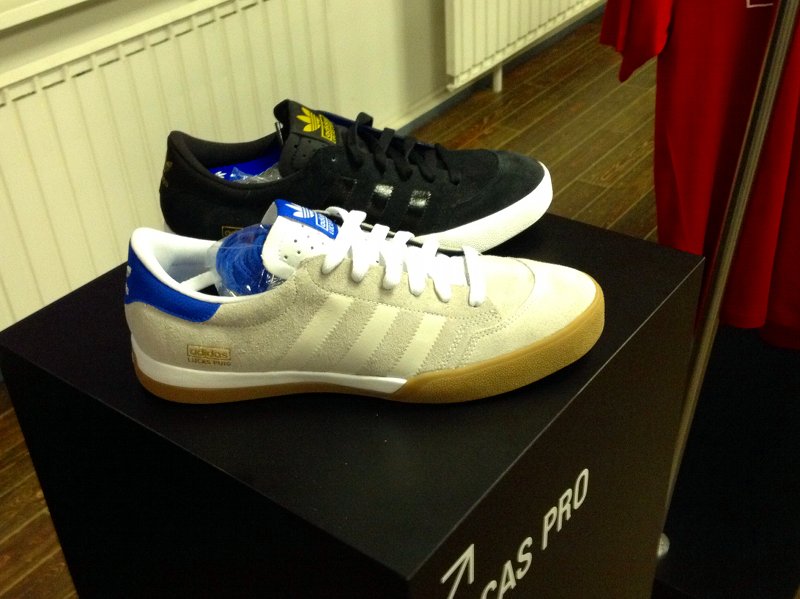 adidas skateboarding presented itself stronger than ever: bigger booth, classic as well as innovative models, nice colorways and always the best craftmanship. The highly anticipated Lukas Puig promodel didn't dissapoint in person. I don't want to reveal too many of the technical features right now, but it is light and thin, but still offers support…and the never-seen-before toebox design looks great and unique.
Lakai Marc: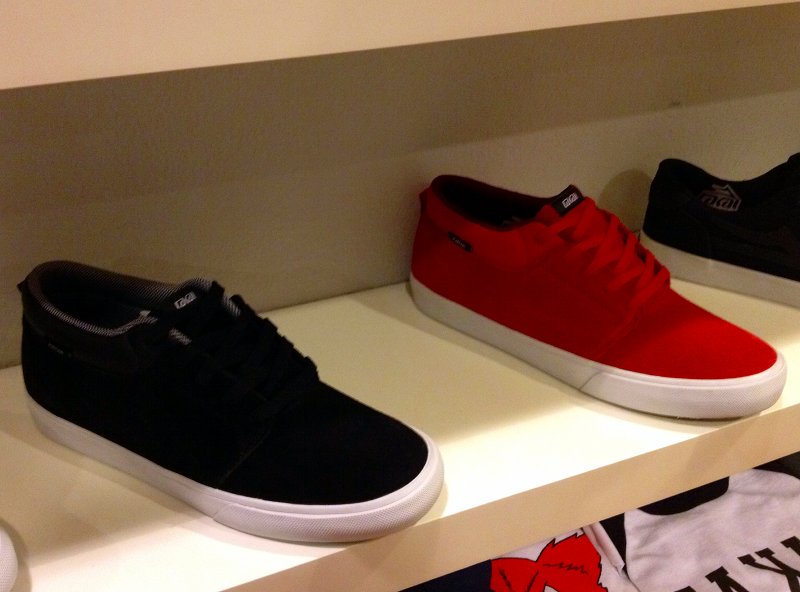 Lakai didn't disappoint either. It is one of the last true "core" skate shoe companies which has been brave enough to believe in cupsoles since years. Their unique and time-proven XLK sole unit spreads trough the whole collection now. The team loves it, so the models have it, it's that simple. Many styles are offered in two options now, vulcanised or XLK-cupsole. Newest member of the XLK-family is the Pico. Pictured above is one of the few remaining, but still exciting vulc models, the "Marc", which has to be seen in person to be fully appreciated.
Nike Blazer:
Picture: www.dunkbar.de
Nike will fuse the Nike SB and 6.0 programs into one in 2012. The first hints were already visible at Bright. Nevertheless, they overall impression of their booth was: they will continue to make very good skate shoes. Lunarlon, which has been introduced with the Koston 1, will spread into more and more models and the Blazer, one of the classics, got redone, too. It features now a toe stiching resembling the original Blazer design with the toe bumper, the vulc sole seems slightly thinner and ,one of the best features, the collar features now a very soft and stretchable, achilles tendon-friendly, heel panel, as seen in grey in the pictures (to the left).
Habitat Austyn Gilette:
Since no pictures leaked so far of this new model and since it is not an "everyday"-design, we will stick with a brief description of it for now. It features a sole unit similar to the Garcia and is overall boat-shoe inspired. At the same time it doesn't look like a Janoski or another Vans Chukka low at all…a very unique design. It has 3 lace holes and the lacing is pushed far towards the heel, rounded up with a sidepannel design that reminds of the OG Emerica Johnson.
All in all skate shoe design is more brave again in 2012 compared to the last few years. Companies try again to be different, innovative and exciting, which we appreciate a lot.